L'artista vive e lavora a Norimberga, le sue opere si trovano presso la Galleria Mentana di Firenze.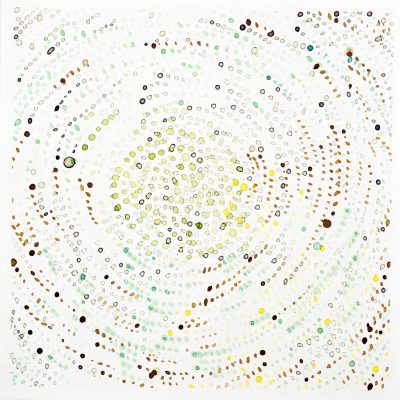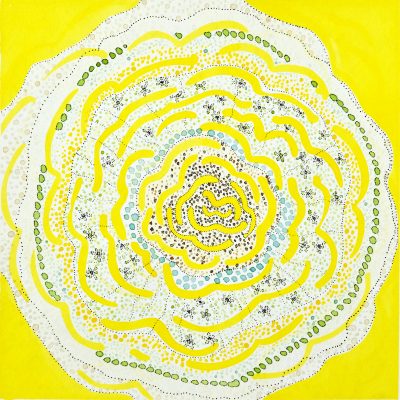 Biografia
Eva Breitfuß, cresciuta in Germania, è un'autodidatta delle arti. Ha conseguito un diploma per PT (1985), Il Metodo Feldenkrais® (1998) e Brennan Healing Science® (2005). Vivendo e lavorando in Germania e negli Stati Uniti, Eva Breitfuß combina la sua Arte, Art of Presence/ l'Arte della Presenza con la propria modalità di lavoro nel campo della coscienza. Oltre al suo lavoro di fine artista, lavora come ispiratrice e mentore. Con la sua modalità sviluppata, Der Leere Raum/ Lo Spazio Vuoto, accompagna le persone da più di 35 anni nella sua pratica per la coscienza e la trasformazione personale. La sua arte è stata oggetto di numerose mostre personali e collettive, e si svolge in diverse collezioni private internazionali. 'Art Of Presence' e 'Der Leere Raum' sono rivolte a tutti coloro che sono interessati alla possibilità di sperimentare la propria coscienza per testimoniare e ridisegnare consapevolmente la propria realtà.
Dichiarazione dell'artista
Molto può essere espresso solo con linee, punti e il silenzio tra di essi. Una moltitudine di texture può essere ottenuta con il solo inchiostro, tè su carta, acrilici o fili su tela e quelle texture, a loro volta, possono trasmettere una serie di sentimenti, emozioni ed energia… Tutto nella vita può essere ridotto a una singolo punto. Da un punto di partenza centrale, cerchi concentrici, strutture o punti e linee si sviluppano sull'area dell'immagine – così bella, così semplice, ma quintessenza di una realtà complessa, di una dinamica tranquilla, di una sottile poesia e di un'attrazione magnetica. Si aprono livelli di interpretazione a più livelli. La preoccupazione centrale di Eva Breitfuß è comprendere, esplorare, trasformare e trasportare le realtà e le energie del tempo, dello spazio e della natura attraverso l'arte. Con il suo linguaggio visivo è sulla strada di un linguaggio universale del mondo e quindi di una realtà complessa – alla massima intensità con un uso minimo di risorse sempre al limite dell'intangibile e dell'immaginario. La porta addirittura al punto con le seguenti parole: "La coscienza è il fondamento di tutta la realtà e dell'energia. Il mio lavoro si basa sulla Nuova Coscienza. È un'esplorazione dei diversi livelli di consapevolezza, che sono prodotti e vivi attraverso la forza vitale dell'arte, cioè per catturare l'immaginazione possibile esistenza. Il colore ha assunto un'importanza primaria all'interno del mio lavoro. Rappresenta la luce che si riflette in ognuno di noi. Ogni quadro nasce dal centro e si inserisce nella quiete e nella dinamica. Questo può contribuire a sperimentare un nuovo modo di percepire la qualità della percezione. La filosofia che guida il mio lavoro è quella di esplorare il rapporto tra coscienza ed energia, spazio, luce e presenza. Si tratta dell'infinito, della scoperta del cosmo e di altre dimensioni. Il mio interesse e la mia curiosità mi portano ad esplorare la multidimensionalità. La multidimensionalità nelle mie opere invita a confrontarsi con l'ignoto. Sono legate alla mia persona e allo stesso tempo sono un tentativo di avvicinarsi all'anima dell'essere umano. Mi considero un medium che aiuta l'ignoto ad esprimersi".
Biography
Eva Breitfuß, raised in Germany is self-taught in the Arts. She is holding a Diploma for PT (1985), The Feldenkrais Method® (1998) and Brennan Healing Science® (2005). Living and working in Germany and the USA, Eva Breitfuß is combining her Art, Art Of Presence with her own modality of her work in the field of consciousness. In addition to her work as a fine artist, she works as an inspirer and mentor. With her own developed modality, Der Leere Raum/ The Empty Space she has been accompanying people for more than 35 years now in her practice for consciousness and personal transformation. Her Art has been subject of numerous solo and group exhibitions, and is held in several international public and privat collections. 'Art Of Presence' and 'Der Leere Raum' are aimed at all people who are interested in the possibility of experiencing their consciousness in order to consciously witness and redesign their own reality.
Artist Statement
Much can be expressed with only lines, dots, and the silence between them. A multitude of textures can be achieved with just ink, tea on paper, acrylics or threads on canvas and those textures in turn, can transmit a slew of feelings, emotions and energy… Everything in life can be reduced to a single dot. From a central starting, concentric circles, structures or points and lines develop on the image area – so beautiful, so simple, yet quintessence of a complex reality, of quiet dynamics, subtle poetry and magnetic attraction. Multi-layered levels of interpretation open up. Eva Breitfuß central concern is to understand, explore, transform and transport realities and energies of time, space and nature through art. With her visual language she is on the track of a universal world language and therefore a complex reality – at maximum intensity with minimal use of resources always on the verge of intangible and imaginary. She even brings it with the following words to the point: "Consciousness is the foundation of all reality and energy. My work is based on New Consciousness. It is an exploration of different levels of awareness, which are produced and alive through the vital power of art, namely to capture imaginations possible existence. Color has taken a prime importance within my work. It represents the light which is reflected in each one of us. Every painting arises from the center and is embedded into stillness and dynamics. This may contribute to experience a new quality of perception. The philosophy that guides my work is to explore the relationship between consciousness and energy, space, light and presence. It is all about the infinite, the discovery of the cosmos and more dimensions. My interest and curiosity leads me to explore multi-dimensionality. The multi-dimensionality in my works invites to engage with the unknown. They are related to my person and at the same time they are an attempt to get closer to the soul of the human being. I consider myself as a medium that helps the unknown to express itself".
Contact
Atelier Eva Breitfuß | Art Of Presence
Leopoldstr. 71, 90439 Nuremberg, Germany
www.facebook.com/evabreitfussartofpresence 
www.instagram.com/breitfusseva
The artist is represented by the Mentana Art Gallery in Florence, which follows her path at a professional level. We suggest to visit the artists portfolio on our E-Commerce platform at www.galleriamentana.it to view a selection of her work.
L'artista è rappresentata dalla Galleria d'Arte Mentana di Firenze, che segue il suo percorso a livello professionale. Consigliamo di visitare il portfolio dell'artista sulla nostra piattaforma E-Commerce all'indirizzo www.galleriamentana.it per vedere una selezione dei suoi lavori.
Exhibitions
In April 2021 she will participate in the selection exhibition "SPAZI APERTI" at the Art Gallery Mentana.
In October 2021 she will be the protagonist of the personal exhibition "ENERGIE DINAMICHE".
Ad aprile 2021 parteciperà alla mostra di selezione "SPAZI APERTI" presso Galleria D'arte Mentana.
Ad ottobre 2021 sarà protagonista della mostra personale "ENERGIE DINAMICHE".
2021
SPAZI APERTI|Galleria D'Arte Mentana / Florence / Italy / group show
GAIA -THE ORIGIN|A.D.S. MILANO /Milan / Italy / group show
FINESTRE SULL' ARTE|Galleria D'Arte Mentana / Florence / Italy / group show
2020
MOSTRA DI NATALE 'VALORI DI CONTINUITA' |Galleria D'Arte Mentana / Florence / Italy / group show
REPRESENT|virtual global Exhibition / SEEME / NYC/ USA
75 BLUE SPOTS|Atelier-Galeriehaus Defet / Nürnberg / Germany / group show
ART SAVES HUMANITY|virtual global Exhibition / SEEME / NYC/ USA
LE VIE DELL' ARTE|Galleria D'Arte Mentana / Florence / Italy / group show
ART TAKES ARMORY 2020|'She Persisted' / NYC / USA
2019
VALORI DI CONTINUITÀ |Galleria D'Arte Mentana / Florence / Italy / group show
OPEN HOUSE 32 |Nürnberg / Germany / group show
DIE ÜBERQUERUNG DER GRAUZONE|Nürnberg / Germany / group show
DER NEUE DIYNSTAG IM MUSEUM FÜR KONKRETE KUNST|MKK / Ingolstadt / Germany
ART ON TOUR… LONDON|ROA Gallery, London / United Kingdom / group show
HER STORY|The Jane Hotel / NYC, USA / group show
OTTO MARZO|Borghese Palace Art Hotel / Florence / Italy, group show
LA VIE DELL' ARTE|Galleria D'Arte Mentana / Florence / Italy / group show
2018
DIGITAL SHOW|SeeMe @www.SEE.ME/ USA
FRESH! Order and Chaos: the World of the Enlightened?|JanKossen Gallery /NYC / USA / group show
HAUS OHNE RASEN|Nürnberg / Germany / group show
SCOPE MIAMI BEACH 2018|Miami Beach / FL / USA / group show
PATHS OF ART|Galleria Mentana / Florence / Italy / group show
2017
A TREE COMES TRUE|Nürnberg / Germany / group show
ARTISTES DU MONDE 2017|Cannes Fair / Cannes / France
ART OF PRESENCE|Galleria Mentana / Florence / Italy / solo show
INDIVIDUAZIONI|Galleria Mentana / Florence / Italy / group show
KUNST IM INDUSTRIELLEN UMFELD|Baumüller Group / Nürnberg / Germany / solo show
2016
KUNSTSCHNEE|Nürnberg / Germany / group show
EIN FEST FÜR ALLE|Nürnberg / Germany / group show
2015
WINTER|Nürnberg / Germany / group show
WUZELN|Nürnberg / Germany / group show
THE EXPOSURE AWARD 2015|Louvre Museum / Paris / France / group show
SCOPE MIAMI BEACH 2015|Miami Beach / FL / USA / group show
2014
SEE THE WORLD AS I SEE|Nürnberg / Germany / group show
ART TAKES TIMES SQUARE| see | me / NYC / USA / group show
SCOPE MIAMI BEACH 2014|Miami Beach / FL / USA / group show
AUDI CUP|Golf Club Am Habsberg eV / Germany / solo show
WINTERREISE|Nürnberg / Germany / group show
2013
ZUM GRÜNEN BAUM|Nürnberg / Germany / group show
WHAT THE HELL IS ETON MESS?|Nürnberg / Germany / group show
2012
UNITY 2012|Kellerhaus / Pommersfelden / Germany / solo show
LAMETTA|Nürnberg / Germany / group show
2011
INSPIRATION DURCH LICHT UND STILLE|Nürnberg / Germany / group show
GLÄNZENDE ZEITEN|Nürnberg / Germany / group show
5 JAHRE ATELIER-GALERIEHAUS DEFET|Nürnberg / Germany / group show
2010
STERNSCHNUPPEN|Nürnberg / Germany / group show
KURZURLAUB|Nürnberg / Germany / group show
MÄANDERN|Nürnberg / Germany / group show
2009
TEA DRAWINGS|Gallery Uta Scharf / NYC / USA / solo show
MATINEE|Nürnberg / Germany / group show
FRÜHLINGSERWACHEN|Nürnberg / Germany / group show
2008
MY PLEASURE|Nürnberg / Germany / group show
BALL SCHWARZ-WEISS|Nürnberg / Germany / group show
2007
WORK IN SPACE|Studio / Nürnberg / Germany / solo show
TANZ TRIFFT MALEREI|Studio / Nürnberg / Germany / solo show
2006
WORK-STILLNESS|Nürnberg / Germany / group show
2005
STUDIO OPENING|ART OF PRESENCE– DER LEERE RAUM / Studio / Nürnberg / Germany
Per visionare le opere in vedita dell' Artista Eva Breitfuß sul nostro E-Commerce Clicca Qui